Hanbury's Farm Primary School Trip To London
Again, a brilliant day out. My school are so impressed with Elmtree Press and are looking into using them to organise other trips. We will certainly be booking again for our next trip to London!
Teacher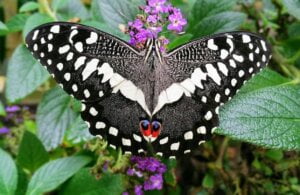 Watch the Christmas Butterfly in flight at Stratford Butterfly Farm! Escape the cold this winter and feel the festive warmth at Stratford Butterfly Farm this Christmas. With temperatures of 25°C, the popular attraction is the ideal place to take family and friends to enjoy the heat of a summer's day, however distant that may feel!…
Bedford School Trip To York Thank you so much for our fantastic weekend. We can't believe how wonderfully everything went. York Minster was an outstanding and truly awesome experience. All our students were moved by the spiritual and cultural dimension that York Minster offers. We intend on returning to see the restoration of the key…
School Trip To Manchester Trip went really well. Coach driver was lovely and YHA was good. The children liked MOSI and particularly enjoyed the part where they could scan a card and it would take a photo/video and display it almost immediately. MUFC also a big success-dressing rooms visited, famous shirts and boots tried on!…
Newsletter

Signup!

Stay up to date with all the latest news and upcoming events in your area!