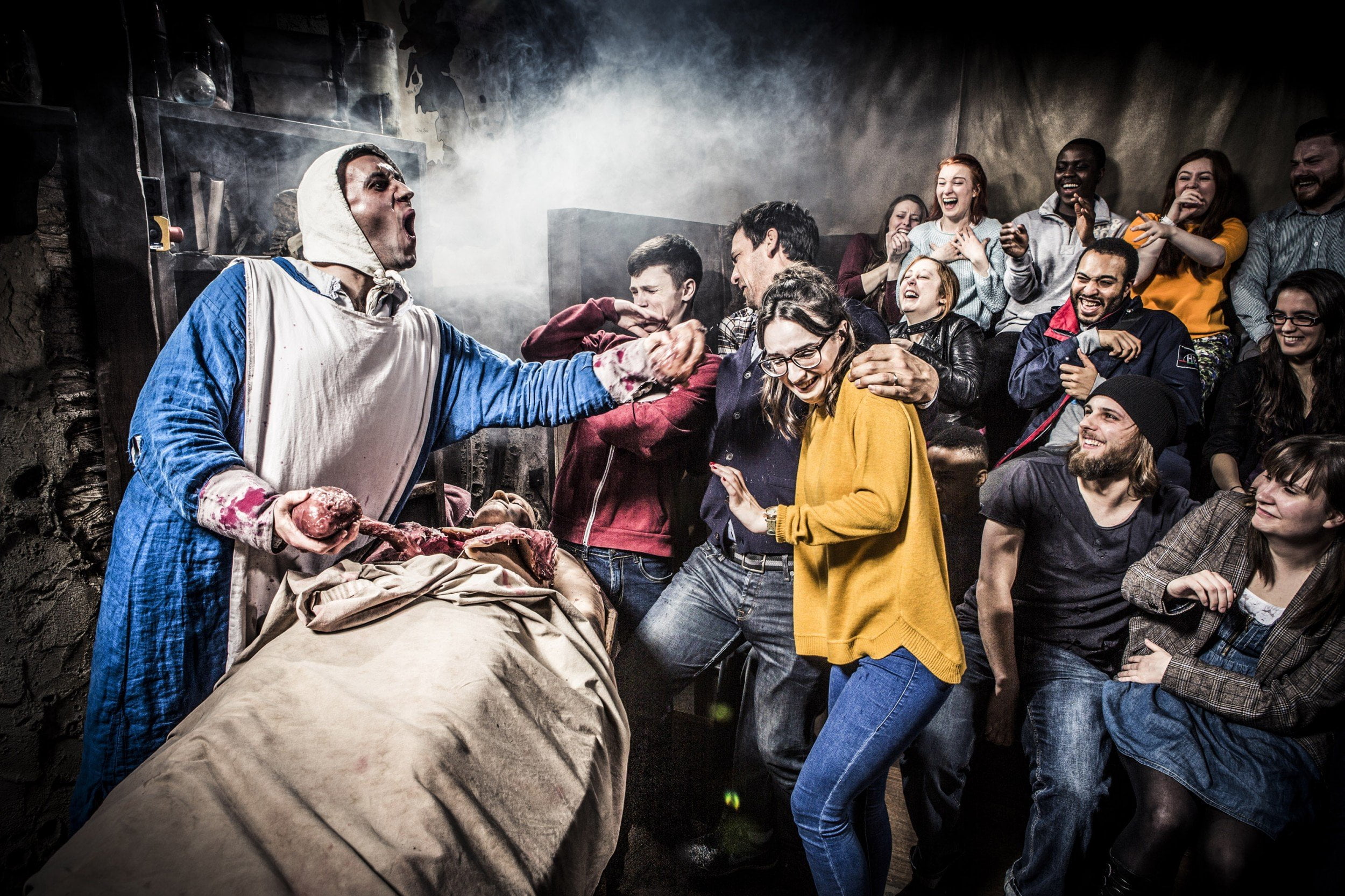 Follow the story of York's murky past, with live shows all based on real history (minus the boring bits). Come face-to-face with sinister characters including traitorous plotter Guy Fawkes and infamous highwayman Dick Turpin, as they tell you their stories, with all the gory details. Expect laughs, scares and a few surprises too, as you delve deeper into the past.
On your journey you will get a check-up from the resident plague doctor, learn about the legend of The Golden Fleece and try to escape from the Vengeance of the Vikings.
Further your experience with a City Tour; letting you explore the history and tales of the streets of York with two of the actors who will take you on a walking tour of the city, showing you iconic locations in York's history, and the gory details behind them.
For the complete Dungeon experience, the Deadly Drama Workshop gives your class the chance to learn how to portray the distinctive characters they've met through their Dungeon journey. Led by the actors themselves; this is a highly interactive Performing Arts workshop with a Dungeon twist, and certainly a stimulating way to get thinking about York's horrible history!
Accessibility
Accessible by Public Transport,
Groups
Groups Welcome,
Attraction
Shop, Toilets,


Is your Attraction or Museum missing from our website?
Contact us today and let's get you listed! 01677 42733
Newsletter
Signup!
Stay up to date with all the latest news and upcoming events in your area!